The second annual Palaver International Literary Festival in August 2016 acknowledged the work and accomplishments of four outstanding individuals Hon. Dr. Louise Bennett-Coverley, OM, OJ, MBE, (a.k.a. Miss Lou) (poems and verse), Mr. Carlos Malcolm, (music composition and arranging), Dr. Rita Cox (storytelling) and Dwayne Morgan (poetry).
At the first Palaver Awards Dinner, held at the RecPlex in Wasaga Beach on August 6, 2016, awards were presented by Dr. Pamela Appelt, patron of Palaver, to three of the four recipients. Dr. Rita Cox was unavoidably absent.
In announcing the awards, the MC, Mrs. Keisha Johnson noted the unique contribution by each of the recipients and their individual roles in building, preserving, energising and empowering.
The mementoes presented were original works of art by Maria Papaefstathiou.
In its inaugural year 2015, Palaver acknowledged and applauded the pioneering work of the late Dr. the Honourable Olive Lewin, musicologist, social anthropologist, author and teacher; and, in particular her monumental research and documentation of Jamaican Folk Music and the establishment of the Jamaican (folk) memory bank.
---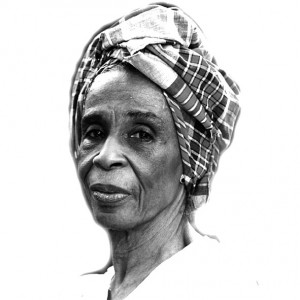 Palaver International Literary Festival
at its inauguration on
August 8, 2015,
celebrated the work and accomplishments of
Dr. the Hon. Olive Lewin,
musicologist, social anthropologist, teacher and author
1927 – 2013
Born in Jamaica
* for her research and rescue of Jamaican folk music;
* for defending the integrity of a rich musical tradition;
* for her pioneering role in establishing the Jamaica Memory Bank1.
1. The Jamaica Memory Bank programme documents Jamaica's social history using audio-visual recordings of the recollections of citizens throughout the country. The interviews are catalogued and transcribed, creating an archive of oral history on aspects of Jamaica's culture..
---
Share