One of Jamaica's gifted sons, Owen 'Blakka' Ellis has confirmed his appearance at Palaver 2016 in Wasaga Beach, August 6 and 7.
Palaver International Literary Festival 2016 is an annual celebration of Caribbean literature, music and cuisine. It is held in the picturesque little town of Wasaga Beach on the coast of Southern Georgian Bay in Ontario, Canada.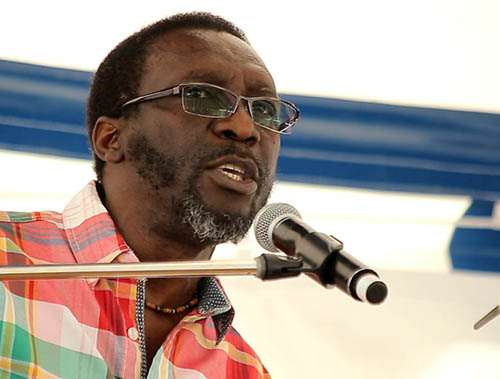 Called 'Blakka' by his friends and fans, Ellis is a graduate of York University in Toronto, Ontario where he earned a Masters (M.E.S) degree in Environmental Studies. A writer, actor and educator, his book Riddim and Riddles, published in November 2014, has presented another side of this talented Jamaican. Indeed the publishing of this book, for those who knew nothing of his previous work, a chapbook Gateman (Calabash International Literary Festival Trust, 2005). came as a surprise to his thousands of fans who honour him for his comedy.
Blakka is famous in his homeland as a humourist, for his thoughtfully written newspaper columns; and, as a comedian, for his hilarious stage and television performances, especially as a member of the comedy duo (with Winston Bell) Bello and Blakka.
Blakka's comedic talents, quick wit and originality often belie a more serious philosophical perspective on a life and career that took him from western Kingston to audiences in lands far and near.