Pamela Mordecai confirms participation at Palaver 2015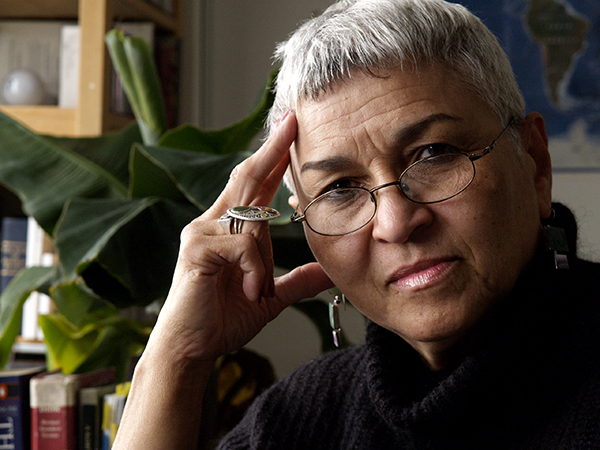 After working on the publication of some twenty textbooks, producing five collections of poetry, five children's books, an anthology of short stories, and a reference work on Jamaica (with her husband Martin), in addition to writing a play, El Numero Uno, which had its world premiere at the Lorraine Kimsa Theatre in February 2010, Dr. Pamela Mordecai has published her first novel, Red Jacket, in 2015.
The immediate responses from reviewers and writers were, to say the least, enthusiastic. Publishers Weekly (US) called Red Jacket an "exceptional story" while Dana Hansen, writing in Canada's Quill and Quire, described the book as, "an accomplished and intelligent novel… to be savoured for its multiple layers of meaning and – especially – its richness of language".
Canadian Novelist Will Ferguson described Red Jacket as "A compelling tale of faith and family, ranging from the dusty landscapes of West Africa to the rich flavours of the Caribbean."
Toronto's third Poet Laureate, Dionne Brand expressed this view: "If there is a smelting room of the English language, if there is an iron table where syntax and breath are shone, here is where Pam Mordecai works her glittering materials."
Rachel Manley, like Ferguson, found Red Jacket compelling: "A rich and compelling tale about the agony of being made to feel different and the elusiveness of belonging."
George Elliott Clarke, currently Poet Laureate of Toronto, is also impressed by Pamela Mordecai's talent. He sees her as "…a fearsomely ingenious writer, whose ear for language is equalled by her huge heart's humanity."
Elliott is not alone. Many critics have praised this author's work over many years. Her poems have been shortlisted for the Canada Writes CBC Poetry Prize and the Bridport Prize in the UK and her short fiction for the James Tiptree Junior Award. She has read at universities in Canada and abroad, and at major festivals including the International Festival of Authors in Toronto and the Miami International Bookfair. In spring 2014, she was a fellow at the prestigious Yaddo artists' community (yaddo.org) in New York.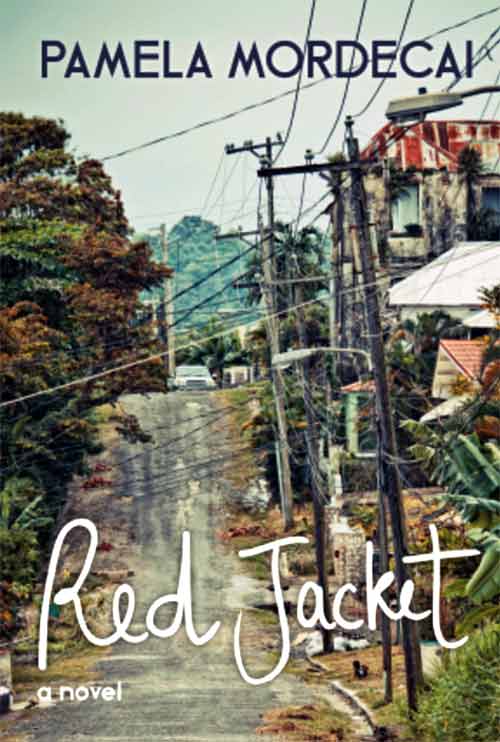 Pamela Mordecai relishes the iconoclastic. Subversive Sonnets, published in 2012, is described as "overhauling the traditional sonnet form to address a range of subjects, from the tenderness of love to the terror of rape, punishment, torture, and murder". Red Jacket is further evidence of Mordecai's intrepid nature as she explores and lays bare uncomfortable truths in Caribbean society. Julie Najjar, in her critique of this novel, describes the turmoil of its main character, Grace. "She can't understand why all the other members of her large, extended family are black, while she is a redibo, having copper-coloured skin, red hair and grey eyes." Najjar says Red Jacket is "Alternatively heart-wrenching, clever and very real," and that it "tackles issues that are relevant on both a personal and a global level."
Pamela Mordecai, who resides with her husband in Kitchener, Ontario, has confirmed her attendance and participation in the inaugural Palaver International Literary Festival, August 8 and 9 2015, in Wasaga Beach, Ontario, where she will introduce her audience to the complex world of Grace Carpenter, Red Jacket.