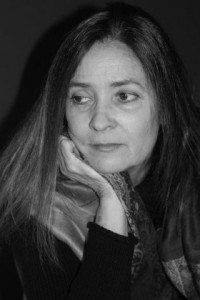 Not many people will ever get close to a national hero. Larger than life figures whose selfless and brave deeds are generally accepted as foundational in the formation of a nation are not many. Few therefore are those who can claim direct lineage to a national hero and fewer yet who can claim being the offspring of both a national hero and a three-time prime minister.
One person who can claim such illustrious family ties has confirmed her participation in the inaugural Palaver International Literary Festival, August 8 and 9, 2015, in Wasaga Beach.
Rachel Manley's paternal grandfather was The Right Excellent Norman Washington Manley, National Hero. Her father was Jamaica's visionary prime minister with a global reputation, Michael Manley. Her grandmother, Edna Manley, was never in the shadow of her great husband, Norman. Indeed, Edna Manley, regarded by many as the mother of the Jamaican nation, was forefront in establishing the Jamaica School of Art and was on the front lines in the workers struggles on the Kingston waterfront and elsewhere which marked the violent start of Jamaica's modern political history.
With heroes and nation-builders for parents and grandparents, Rachel the child would have missed out on many hours, perhaps days on end, of real quality time with the most important people in her life. In that regard, her life was not normal. However, Rachel the woman, now an outstanding author and "her own Manley", came to a point where she understood and accepted her destiny. By understanding and appreciating the monumental achievements by her grandparents in leading the Jamaican national movement; and, recalling the endless toil, selfless sacrifices and visionary zeal of her father Michael, Rachel was able to put her own life in perspective. Hers was the awesome task of telling the story of her forebears and to bring her compatriots and the world to an intimate understanding of the birth of the Jamaican nation. This she did in a trilogy of memoirs: Drumblair: Memories of a Jamaican Childhood, Slipsteam and Horses in her Hair.
Drumblair: Memories of a Jamaican Childhood, published in 1996, won the Canadian Governor General's Award for non-fiction and is listed on school and university syllabuses in Canada where she lives. In 'Drumblair', Rachel brings her grandparents, Norman and Edna Manley, into sharp focus. This work is special not just for the fact that it creates a personal relationship between the reader and her distinguished grandparents but because it captures the thoughts, ideas and discussions which brought Jamaica from colonial status to nationhood. Drumblair, the home of her grandparents, was the setting.
The second memoir in the trilogy, Slipstream: A Daughter Remembers, is about the amazing political career of her larger-than-life father and the personal and private realities which were a part of his very public world. Rachel once explained why she chose that title for the book about her father. " … a slipstream is the strong current left in the wake of two giant propellers … my father's parents were the propellers and he came in their wake; by extension we (his children), are caught in his wake and so I thought the title appropriate."
The final book in her fascinating trilogy, Horses in Her Hair, is all about her dear grandmother, Edna Swithenbank Manley. Edna Manley, a white woman from England, endeared herself to the Jamaican people in more ways than one. She had stood shoulder-to-shoulder with Aggie Bernard and other women in preparing and serving soup to striking portworkers at the docks in Kingston during the sustained workers' struggle for improved standards of living. And her art, honest and unapologetic, inspired Jamaicans who had been dehumanised through centuries of colonialism. The distortions and misrepresentations deliberately or unintentionally created by the coloniser were made anachronistic by Edna Manley's interpretations and soon her work became an inspiration to a fledgling nation searching for its own identity. Edna Manley, through her artistic statements, presented a view of Jamaica as seen by Jamaicans.
In Horses in Her Hair, as with the other two memoirs, Rachel again takes the reader into the family room, there to experience some of the energy and processes that led to the emergence of a Jamaican nation.
Rachel Manley comes to Palaver to partake in a Caribbean cultural experience but also to share from her trilogy the intimate and personal recollections of a child who watched the emergence of the Jamaican nation from very close range.
Photo: Cookie Kincaid
MSLJ – 8 July 2015