2015 May 23: The Wasaga Beach Public Library has formed an alliance with the Palaver International Literary Festival. The details of cooperation were discussed and agreed at a meeting at the library on May 21. The discussions included Chief Librarian Jackie Beaudin, Palaver Director, Michael Jarrett and the library's Circulation Supervisor, Pamela Pal. The talks covered ways and methods by which the people of Wasaga Beach and the public library can benefit from this annual event which has its inauguration this year on August 8 and 9 at Wasaga Beach Area 4 and at the Wasaga Beach RecPlex auditorium. In this regard a number of initiatives and activities for children, students and adults were discussed and agreed.
"I am very excited about the Palaver International Literary Festival being held in Wasaga Beach. It's a multi-faceted event that the whole family will enjoy. The library is glad to be affiliated with such a vibrant and creative community initiative," Ms. Beaudin said.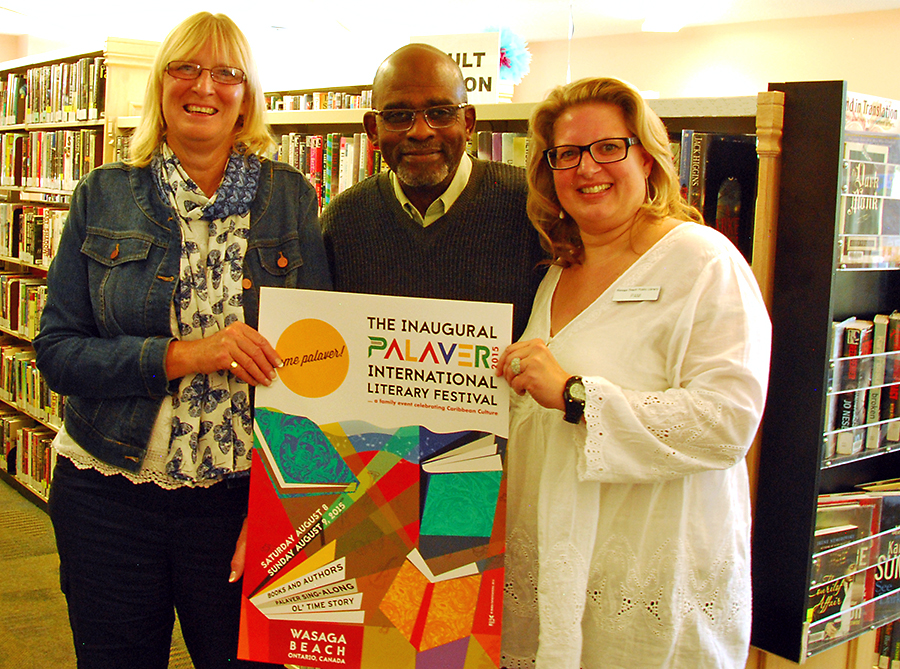 (L – R) Jackie Beaudin, Mike Jarrett, Pamela Pal.